Website Design & Development
Marketing Strategy
Content Development
E-commerce Website Development
Search Engine Optimization
Social Media Management
Website Hosting & Security
Graphic Design & Branding
Packaging & Merchandising Design
Marketing Strategy
Website Design & Development
E-commerce Website Development
Search Engine Optimization
Website Hosting & Security
Graphic Design & Branding
Packaging & Merchandising Design
Content Development
Social Media Management
Website Design & Development
Your website is the ONLY place on the internet where you are in complete control of your brand message. It's the central hub of your marketing efforts, your digital store front, and deserves attention so you can put your best foot forward.
Give customers and prospects a reason to visit. Plan for fresh content regularly, and a design refresh every year or two. If your site's not mobile-friendly, a new site should be a priority.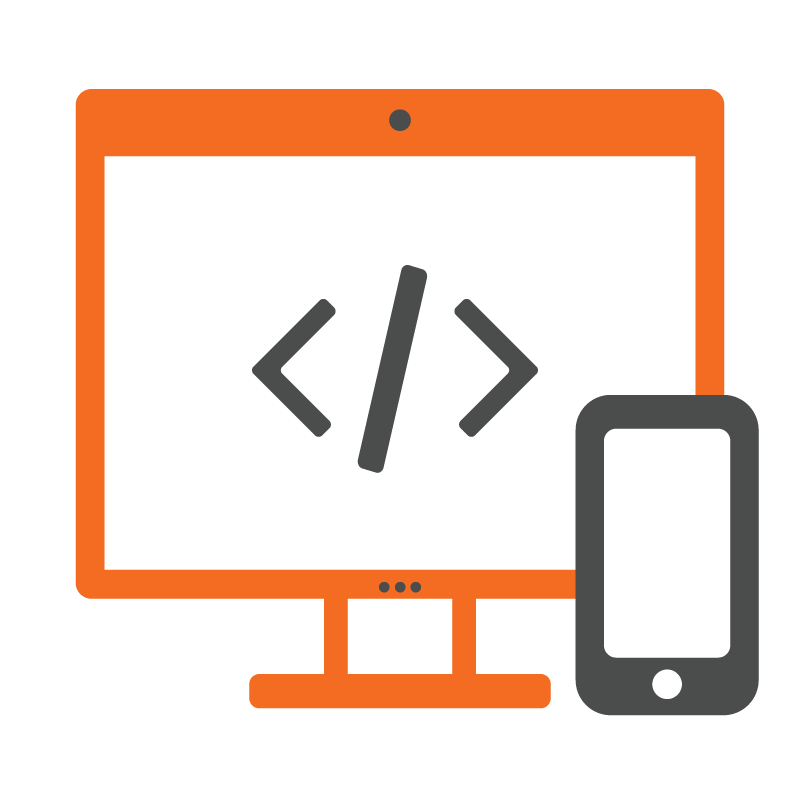 Whether e-Commerce is the lifeblood of your small business or only a small part of what you do, it's important that your online store, donations and payment processing be secure, functional and streamlined into a fluid process which is easy for your customers to understand.
Make it easy for your customers. Your e-Commerce system should be a well oiled machine that guides your visitors through every step of the way.
Take a holistic approach. A lot goes into crafting a successful e-Commerce system.  Where you host your website, how you organize your products, how you drive traffic, how well written your copy is, the quality of your web design - it all matters to e-Commerce! Did you know that hosting your website on a cheap hosting plan can cause a dramatic decrease in online sales?
SEO - Search Engine Optimization
What good is a website if nobody can find it? Carefully planned meta tags, descriptions, and keywords will help boost your website to the top of Google's search list.
Allow us to setup and manage your "Google My Business" to provide future customers a brief overview of your business. Provide your customers the ability to view your company's hours of operation, and contact details as well as give both past and current clients the option to add reviews and photos taken at your business.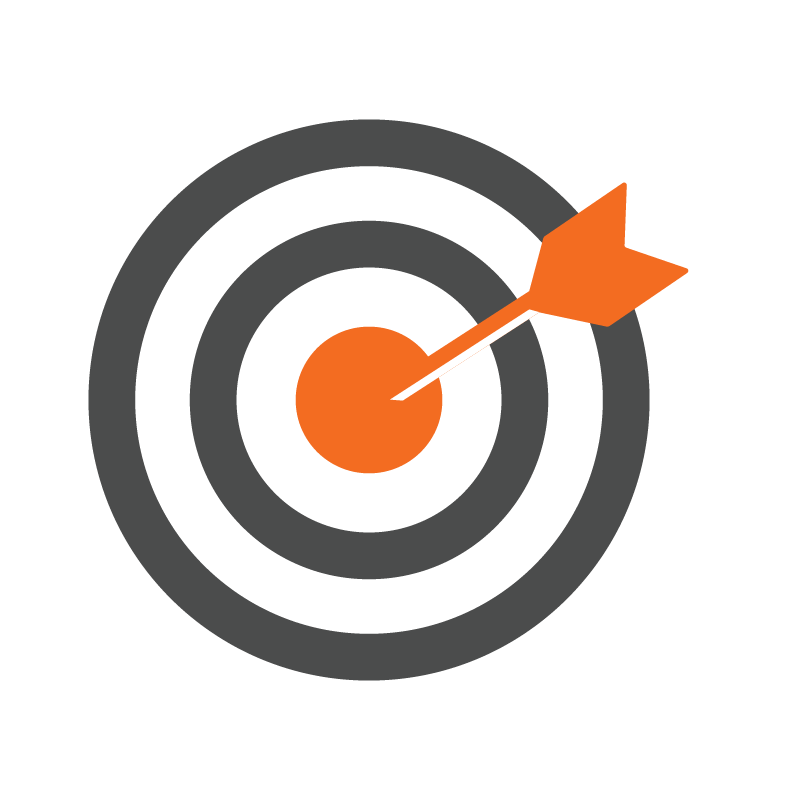 Strategic planning is an essential part of every successful business. It forces us to define exactly what we sell, who our customers are, and how we will grow our business.
A marketing plan is your roadmap for the growth. It's about being intentional, measuring results, and making adjustments, instead of putting the car in drive and hoping you get there. If you need a plan or have one that's been collecting dust, contact us today to get your roadmap in shape.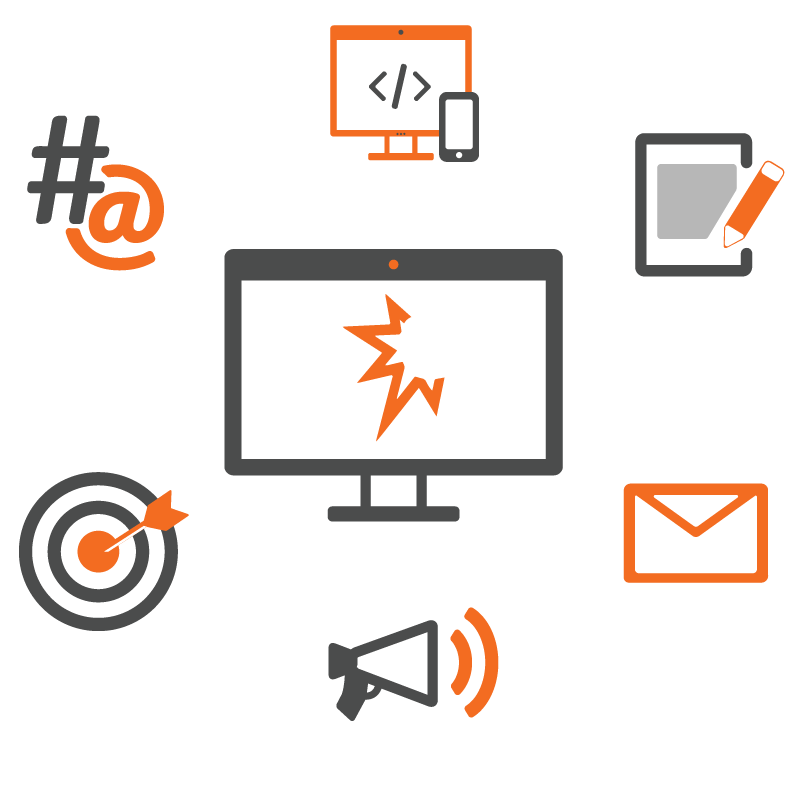 Strong visuals are an absolute necessity for marketing. Statistics show that two thirds of the human population are visual learners. Simply telling customers about your products with words won't engage them. You have to show them what they're missing.
Think twice about using "free" ad design offered by media companies. Unless you're a big spender, your ads might be handed off to the next available intern who could care less about your brand image.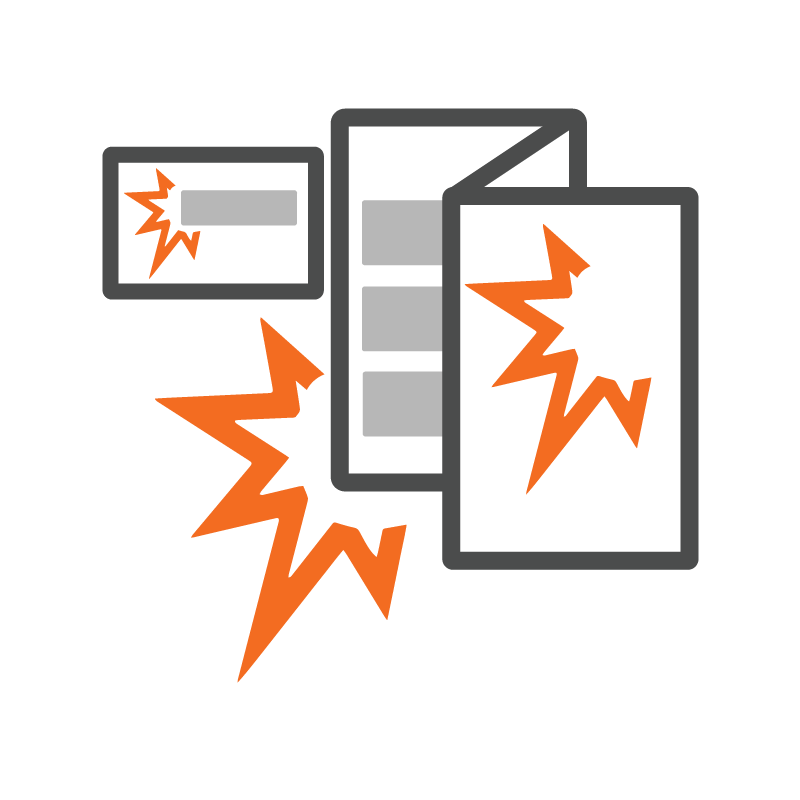 Keeping up with the myriad of advertising options is tough even for professionals, much less for busy business owners. We'll help you evaluate options that fit your budget and coordinate everything from ad placement and design to measuring results.
A little attention from local or regional media can mean a huge amount of exposure for your business. We can help get the word out, and develop an appropriate response should you ever have a public relations challenge.
Website Hosting and Security
Keeping your website up and running is key to growing a business in 2019. While it is true you can find cheap web hosting online, these plans almost always come with plenty of headaches, slow load times and a lot of downtime. At Sparkworks we focus on optimizing our web servers for both speed and security by providing free SSL certificates, transferring data via HTTPS, secure firewalls to defend your website against a plethora of attacks including DDOS, SQL Injection, and Man in the Middle attacks.
Did we mention how fast our web hosting is?
If you're a small business, your brand is never more visible than on your product packaging. With more than 25 years of combined experience in brand and product development, we can help you develop packaging and merchandising solutions that showcase your brand and products at their best.