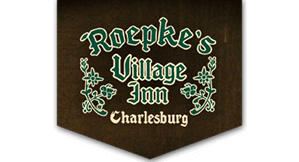 About Roepke's Village Inn
Roepke's Village Inn located in Charlesburg, WI, serves authentic supper club food, with steaks cut in-house and fresh fish delivered to their door. Enjoy a local restaurant with the attention to detail of an upscale establishment. Excellent service and a cozy atmosphere make Roepke's the ultimate supper club experience.
An homage to the town's German heritage, Roepke's serves an authentic German Menu. This includes the popular favorite, Wiener Schnitzel, served with an egg as they do in the province of Holstein, Germany.